Did you know that the mobile phone is the most popular device amongst users worldwide when it comes to accessing the internet?
We all use our phone to check our emails, browse the web, use social media, check our internet banking or go shopping.
What's more, according to recent polls, 50% of mobile usage is given over to browsing the internet on mobile apps.
With this in mind, are you really willing to miss out on the opportunity to have a presence on your clients' and potential clients' mobile devices?
At Offing, we want you to reach these clients through innovative apps, designed exclusively around your business' and audience's needs.
We understand the importance of a comfortable browsing experience on an app that seamlessly adapts to a mobile device. That's why we offer a service for developing mobile apps that are created exclusively for your company.
Take full advantage of this new channel of business and communication with a custom mobile app!
What are our mobile apps like?
At Offing, we design mobile apps for iOS and Android in native programming languages (Swift or Java) or hybrid programming languages (Ionic). In both cases, the app development will be totally customised.
Our team, who specialise in mobile app development, can design anything you can possibly imagine.
Some of our mobile phone apps are hybrid, which means that with the same coding, you can access them from iOS and Android devices, as well as the internet, thus saving costs for you as the client.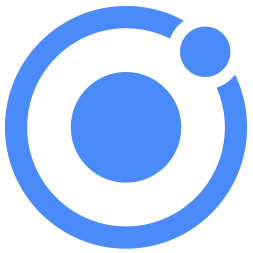 The core technology we use is IONIC, an extremely powerful framework that big brands such as McDonald's and Diesel use in the development of some of their apps.
At Offing, we have in-depth knowledge of the IONIC technology ─ which we will use to build your mobile app ─ so much so that each year we give IONIC application programming workshops in higher education institutions that teach Web and Multiplatform App Development.
Still unconvinced that the mobile is the future?
Here are 10 advantages of mobile apps that are bound to change your mind.
1. Mobile apps are the best
The apps that we design exclusively for mobile devices fully adapt to the device and therefore provide a greater user experience and a better look and feel.
2. Run out of data? Don't worry!
Our mobile apps also work offline, offering your clients access whenever they need it without being connected to the Internet.
3. A mobile app will never leave you
Your mobile app's push notifications will increase the reach of your communications, so that you are always in contact with your client, even when they close the app.
4. Improve the management of your business
A mobile app will provide you with a more efficient business management system thanks to their ability to interact with bar code reading devices, QR codes, GPS, hardware, etc.
5. Stand out from the rest
Having a mobile app will enhance your brand image and is a distinguishing factor that will make you stand out from the competition.
6. You're always on my mind…
A mobile app allows you to have a constant presence on your clients' phones, giving them an easy, fast and convenient way to access your services or products. 
7. Surf the web on your mobile app, a piece of cake!
One of the main characteristics of Offing's mobile apps is the simplicity and ease of use for the client.
8. An app that does what it says on the tin
Our mobile apps are very functional, that's to say they are designed and tailored to carry out a particular function or task. 
We optimise them so they can be used in just a few clicks and are easy and intuitive to use.
9. Go global with your app
Do you need an app in several languages in order to reach your international audience? No problem! 
At Offing, we can design multilingual mobile apps. Please tell us what languages you need, and we'll take care of the rest.
10. If you're not on social media, you don't exist.
There's nothing better than a recommendation from another person to make up our minds. If you don't agree, just look at the success of recommendation platforms such as TripAdvisor or the importance of the reviews on any online shop.
A mobile app designed by Offing will allow your clients to share their activity on social media and become the new ambassadors of your company on Facebook, Twitter, Instagram, etc.
As a result, they'll transmit confidence in your brand and create interest in your product or service. 
Want to tell us about your idea? We would love to develop your app!